In our latest product update, we've moved a few things around on the Analytics Studio left-side navigation menu, bringing the features you most often use front and center. This change is part of a larger initiative to continue to make it incredibly easy for you to quickly finish tasks in Givelify.
Check out this quick 3 minute video for an overview on upcoming changes:
If you'd like to take a guided tour of these changes, sign in to the Analytics Studio and then click here to launch the tour.
We'll be updating the following menu items:
Donations
See all donation activity. Previous sub-navigation items, including Bank Deposits and Refunds, have been moved into the Bank deposits page.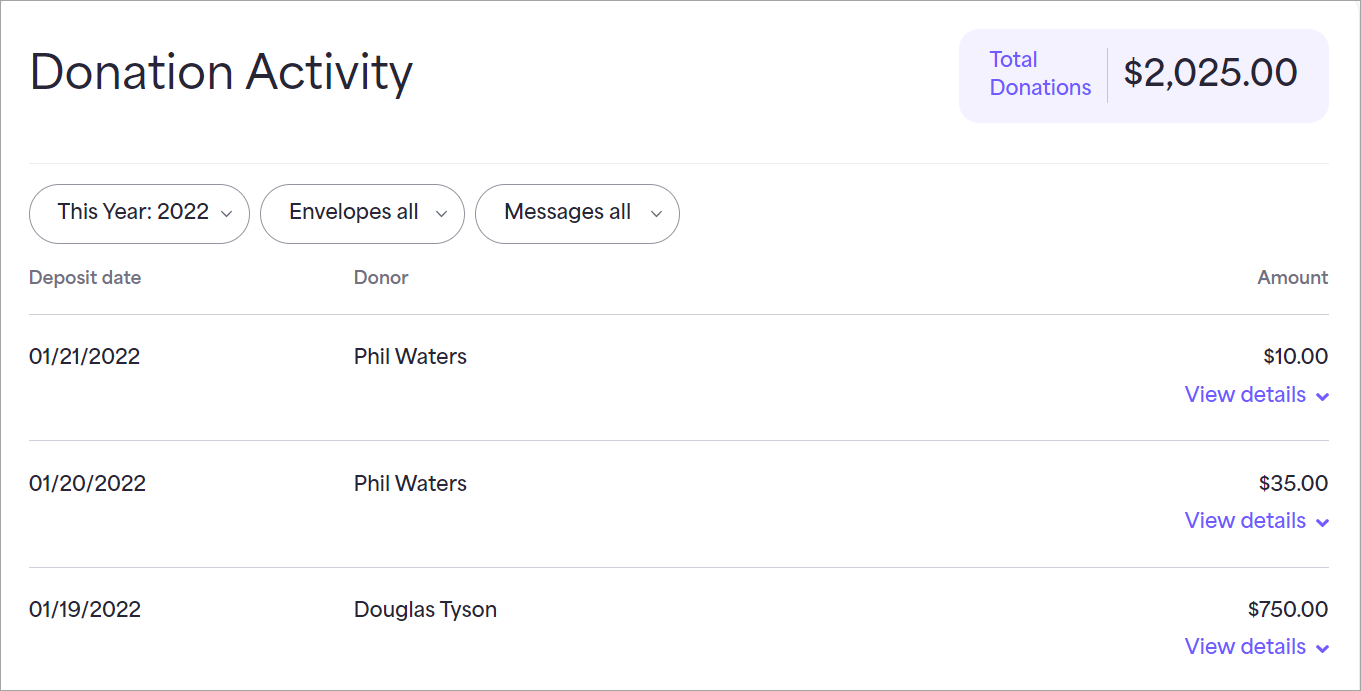 Bank deposits
Review bank deposits and refunds. The Refunds page is being simplified to make it easy to quickly reconcile refunds with your bank account and donor management systems; the Refunds tab will only appear if a prior refund has been issued.


Manage envelopes/campaigns
Quickly set up and manage envelopes (faith-based organizations) or campaigns (non-profit organizations).




Giving tools
Replaces Fundraising Tools, as Giving is a more commonly used term for many organizations.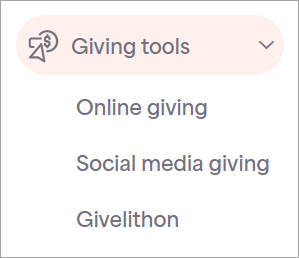 Feel free to contact our Customer Support team at support@givelify.com if you have any further questions.