We've added a notification at the top of the Analytics Studio requesting you to help us maintain your account security and prevent fraud by confirming the contact information of the Pastor and Account Owner.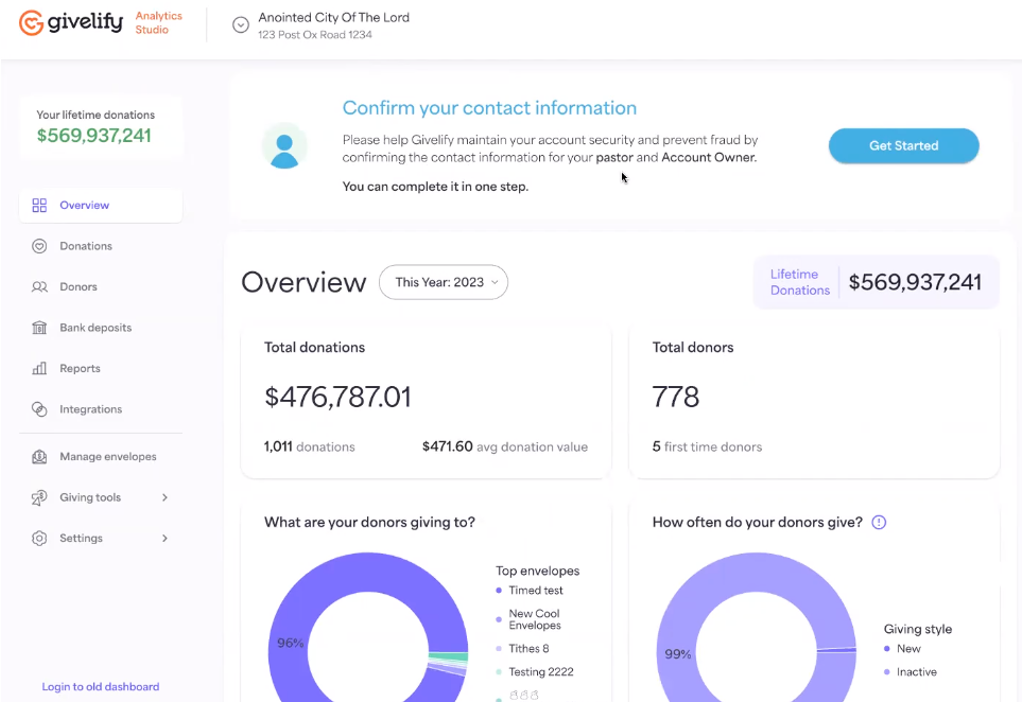 This methodology, built on Givlelify's data governance and internal compliance policies along with your participation, helps to protect you and your donors from fraud and ensure your account remains secure.
Let's Get Started!
As an Admin or Account Owner, you will be prompted to verify your existing Pastor's reported contact information in the first section. This is where you can quickly and easily make any updates or changes to your Pastor's information.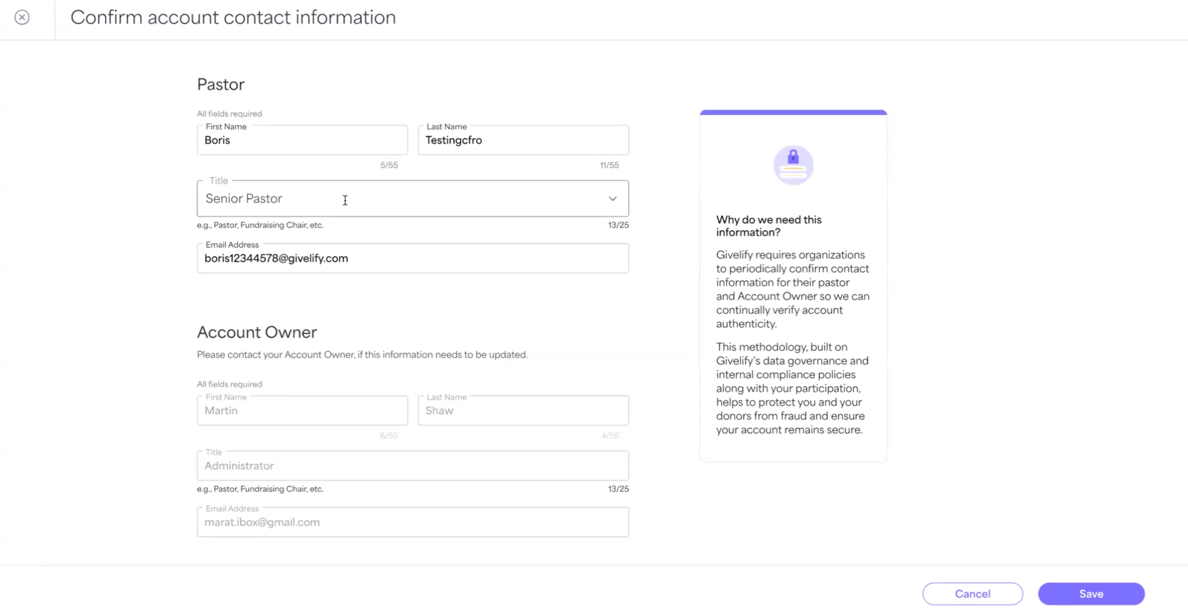 If selected Pastor is not part of your organization, when you go back to Overview page, you will see a notification where you can invite them to Givelify, by clicking "Send Invite".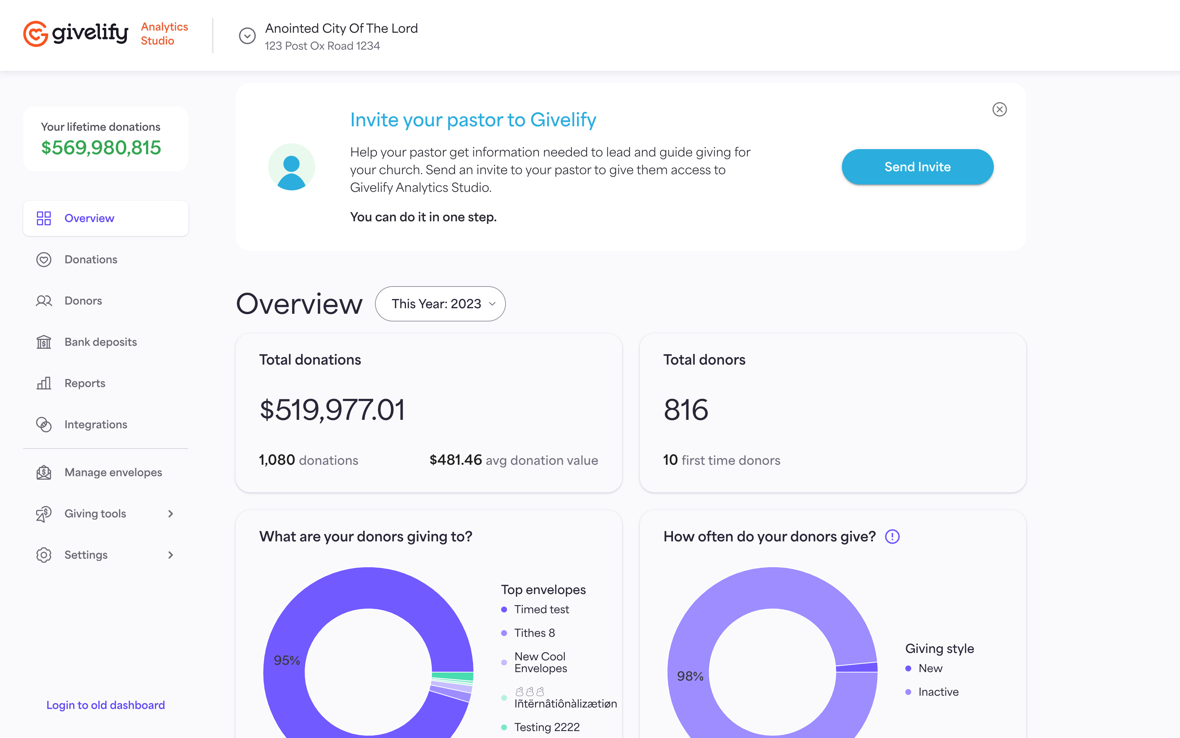 If you enter an email that already exists in our system, you will see the following notification "the email has already been taken".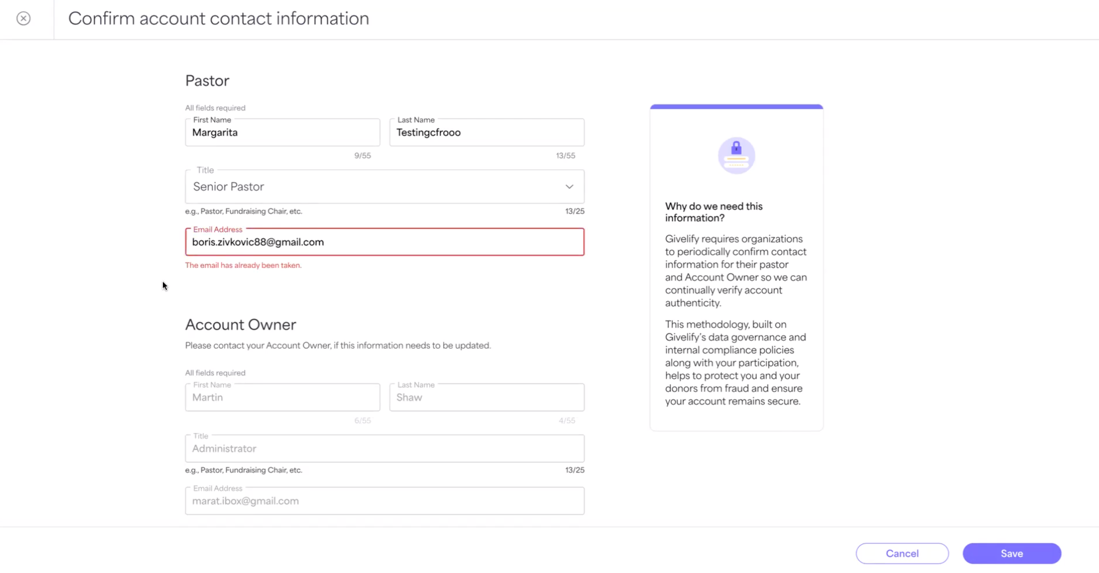 The email you are trying to add for your Pastor, already exists in your Givelify Organization Account with another user. You can easily update your already existing user by navigating to your Users management section (Settings>Users) and designating the existing user as you Pastor (Faith Leader).
Going to Overview page

Clicking "Get started" on a notification

Clicking "Save" on a form
Feel free to contact our Customer Support team at support@givelify.com if you have any further questions.